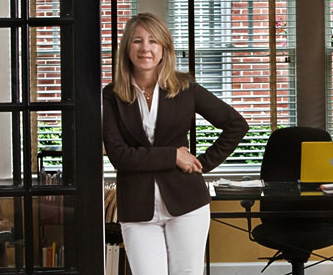 I'm Dr. Lisa Holland, an individual and family therapist in private practice. If you have let years of suppressed emotion create walls in your relationships and in your life, you are not alone. Knowing what you really feel and being able to put this into words is a skill you can master.
In my work with patient and family counseling programs at Palmetto Health Baptist and Richland and in my own practice, I help people "de-code" complicated emotions so that they can better communicate what they feel with the people they love.
I also have a special interest in the effects of emotion on heart health and in helping practice providers who are experiencing burnout and compassion fatigue.
Psychotherapy
Adults and Families
Cardiac Emotional Health
Seminars
Practice Providers in Law and Medicine: Compassion Fatigue
Emotional Depletion
Speaking Information
I'm Feeling So Emotional: Cogntive Tools for Attorneys
South Carolina Bar Association
February 24, 2015: Columbia
Managing Your BrainStorm
Office of General Counsel: University of South Carolina Children's Law Center
February 21, 2014: Columbia
I'm Feeling So Emotional: Cognitive Tools for Attorneys
South Carolina Bar Association and the Charleston School of Law
February 27, 2014: Charleston
Managing Your BrainStorm
South Carolina Bar Association
December 1, 2013: Columbia
Cognitive Tools to Help Lawyers Manage Emotional Depletion
South Carolina Bar Association
October 16, 2013: Columbia
Cognitive Behavioral Techniques in Emotionally Charged Situations
South Carolina Bar Association
October 9, & November 5, 2013: Columbia
Cognitive Tools to Help Lawyers Manage Emotional Suppression
North Carolina Association of Defense Lawyers
June 13, 2013: Hilton Head
Suppressing Emotion and Anxiety
American Board of Vocational Experts
April, 2013: Scottsdale, Arizona
Just the Facts Ma am: Using Your Emotional Brain
South Carolina Bar Association
February 15, 2013: Columbia
How Suppressing Your Emotions Can Lead to Anxiety
South Carolina Bar Association
November 16, 2012: Columbia